About Us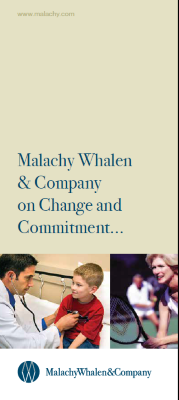 Our Goal
Helping you select the most effective combination of life and disability insurance is our most important contribution to your long term financial goals. However, we remain mindful that continuing day-to-day service is the key to retaining your confidence.
Our service staff is responsible for policy execution, maintenance of beneficiary and policy details, and — when claims occur, assisting the client in filing the required documentation on the client's behalf.
At Malachy Whalen & Company we have serviced over 150 disability and long-term care insurance claims with physicians and family members.
There is one meaningful measure of an insurance adviser's performance — customer satisfaction. We invite you to contact our corporate claimants or any of our 1,700 individual physicians who are currently protected by our life, disability insurance and long-term care coverage.
Our Goal? Complete Policyholder/client Satisfaction!
Our Focus
For over 45 years, Malachy Whalen & Company has concentrated on life and disability insurance for the medical profession. This focus has made us the leader in providing physicians, their business professionals, and their families with leading-edge products and quality service.
With corporate offices in Pittsburgh, Pennsylvania, we serve physicians across the United States and provide claim service for clients nationwide.
This focus enables Malachy Whalen & Company to be knowledgeable in insurance matters which affect our physician clients.